NEW ROOF CONSTRUCTION AND RENOVATION
Welcome to Bruno DELMOND, your carpentry, roofing and zinc work specialist in Dordogne.
Roofing work:
We also specialise in roofing and zinc work. Browse through our website to check out our work and see why customers in Périgord Noir and the surrounding areas trust us!
Our team of passionate craftsmen is dedicated to finishing your project with the best result.
Our team spirit reflects the philosophy of the company, always ready to help. Request a quote!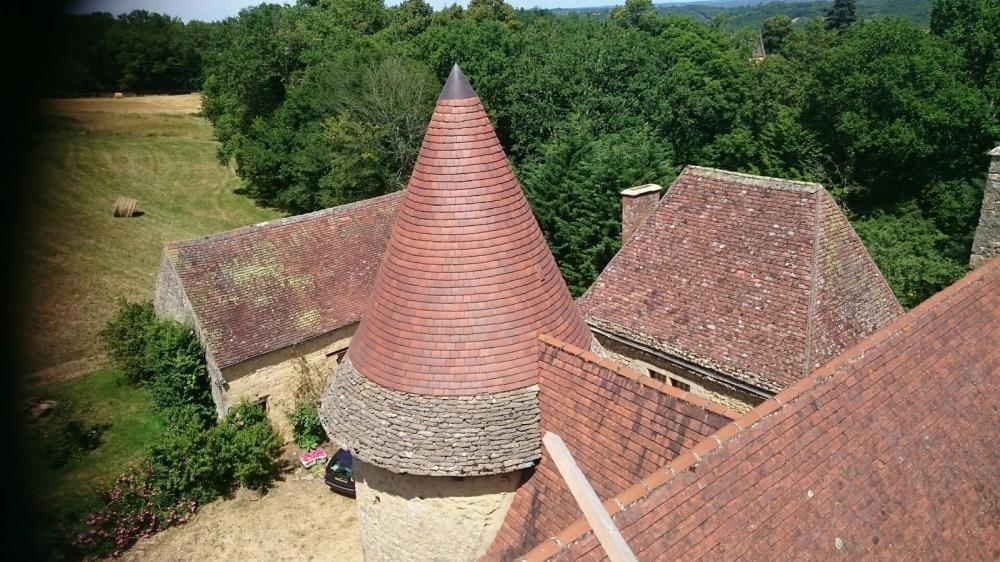 Our years of industry experience and accumulated knowledge allow us to adapt each project respecting local architecture for:
Traditional tiled roofs
Channel tiled roofs
Périgord flat tiled roofs
Roman tiled roofs
Slate roofs
Installation of Velux or other openings for roof windows
The areas we serve:
Based in Sarlat-la-Canéda, in the heart of Périgord Noir, Bruno DELMOND serves the following regions:
Périgord Noir: Saint-Geniès, Salignac, Nadaillac, Sarlat la Canéda, Montignac, Les Eyzies, Le Bugue, Saint Cyprien, Rouffignac, La Chapelle Aubareil, etc...
Terrasson
Périgueux
Bergerac
For other regions of Périgord: call us!
Outside the Black Périgord (24), we intervene within a radius of 40 kilometres, around Sarlat, for the following bordering departments:
Lot (46: secteur de Souillac, Gourdon, Gignac etc...
Corrèze (19): Secteur de Brive, Larche, etc...
Get more information
by calling us.